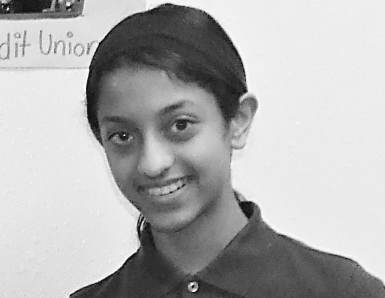 Distinguished Belleville graduates to be honored
The Belleville High School
Distinguished Graduates Hall of
Fame will have four new members
following ceremonies planned for 2
The ceremonies are open to the
public and will include the induc-
tion of senior high school students
into the National Honor Society.
The ceremonies will take place in
the Belleville High School
Auditorium at 501 W. Columbia
Graduates of Belleville High
School who will be honored
Lynn K. Halton: University of
Michigan, B.A. in Political
Science/Bowling Green University,
M.A. in Higher Education Student
Affairs; Member of Belleville
Business and Professional Women's
Club, Farmington Hills Foundation
forYouth andFamilies, Farmington
Youth Assistance, Pledge for
Success Community Alliance, UM
Alumni Club of Northville, Parent
Teacher Association; awarded
grants for community projects;
associations with various local and
global community projects.
BellevilleHighSchool Class of 1981
Richard R. McQuaid: Western
Communications; Professional
journalist, awarded by the
Associated Press, Society of
Professional Journalists, MADD,
Society for Missing Children, and
Mental Health Association for Best
TV Feature, Best TV Spot News,
among others; Received an Emmy
for Outstanding TV Magazine;
involved with Little League and
Foundation; a guest lecturer at sev-
eral colleges. Belleville High
Karen Skszek Mida: Eastern
Michigan, B.S. Elementary
Education, Eastern Michigan, M.A.
Education Leadership, Marygrove
College, M.A. Teaching Arts; School
administrator board member: the
Boys and Girls Club, supporter of
the Van Buren Foundation, mem-
Community Assistance Foundation;
mentor through the Western Wayne
Judicial Program; Outstanding
Teacher Award; an administrator
in Van Buren School District; advi-
sor and mentor at Marygrove
College. Belleville High School
(Posthumous Award): Northern
Michigan University, B.A.
Education, Western Michigan
University, M.A. Audio/Visual
Media; teacher at the middle, high
school and university level; busi-
ness owner of The Galley, a sand-
wich shop; coached baseball and
was a board member for Knights of
Columbus; supporter of the
Philippines; collected charitable
donations for programs like
Heating Assistance Program,
helped with Meals on Wheels; was
an active member of the Portage
Eagles and the America. Belleville
Christmas in Action will be here this
month and the CantonTownship group is still
seeking volunteers to provide repairs to
homes of needy seniors and the disabledwho
are unable to do thework for themselves.
The group has chosen April for the effort
this year, marking National Volunteer Month,
which focuses attention on the impact and
power of volunteerism. In Canton, the
Christmas in Action volunteers will meet at
7:30 a.m. April 27 to help repair homes in the
Volunteers who are skilled in the building
trades are especially needed, including elec-
tricians, carpenters, plumbers, roofers, and
others. Unskilled volunteers are also wanted
for cleaning, yard work, and painting, a
spokesperson fromthe township said.
House captains will coordinate the work
being done at each site on the event day.
Knowledgeable volunteer experts will per-
form electrical, plumbing, dry-walling, wood-
working, heating and roofing repairs, while
teams of other volunteers will paint walls,
wash windows, and do general interior and
exterior spring cleaning, she added.
The day will start with registration from
7:30 a.m. - 9 a.m. and a continental breakfast
at the Canton Administration Building, locat-
ed at 1150 S. CantonCenterRoad. Volunteers
will then be shuttled to assigned homes.
Participants are encouraged to bring their
Christmas in Action of Wayne County, Inc.,
a non-profit agency, works to preserve and
revitalize houses in an effort to assure that
low-income elderly and disabled homeown-
ers live inwarmth, safety and independence.
This coordinated effort not only provides
safe and functional homes for our seniors
and disabled individuals, but improves our
community as a whole, the spokesperson
For more information on Christmas in
Action and the clean-up event call (734) 394-
5191 or visit Cantonfun.org.
A seventh-grade student from Canton
Charter Academy recently won an essay con-
test that asked the question, "Which U.S.
President would you like to have lunch with
Krupa Patel said it was a tough decision, but
when she thought about it deeply the answer
became clear: GeorgeWashington.
"I realized that George Washington was
more than just America's first president," Patel
said. "He was the greatest military leader
known during the Revolutionary War. I wanted
to have lunchwith someone I could look up to."
This is the second year Community
Financial sponsored the President's Day essay
contest. Patel won first place in the middle
school division, winning the $100 prize for her-
self, $100 for school supplies and a free lunch
Four other Canton students earned finalist
status for their essays and each won a gift card.
Language Arts Teacher Mary Brown said: "We
have so many strong writers at Canton Charter
Academy, and Krupa is one of our top writers.
When I read her essay, I knew it had the poten-
tial to be the overall winner. We are all so
Patel said she put a lot of effort into her
essay and it was exciting towin the recognition,
but she really wants everyone to honor the sac-
rificesmade by the first president of theUnited
"I'm glad that people saw the true impor-
tance of George Washington," Patel said. "It's
great to be a winner and to know that others
will learn more about Washington's story and
all that he has done for the United States of
Volunteers will work this Saturday