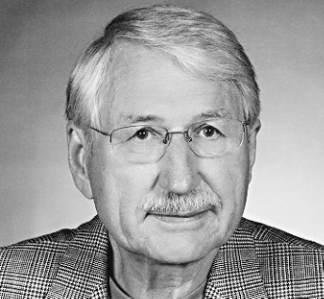 A golf outing at the Grand Hotel is only
one of many items listeners can bid on dur-
ing the 26th annual Radio Auction at the stu-
dent-run station from 9 a.m. until 9 p.m.
The station, 88.1 The Park, will broadcast
the auction and listeners will be able to call
in and bid on items donated by local busi-
nesses with new items available every half-
hour. In addition to the Grand Hotel Gold
Outing, there will be autographed memora-
bilia, restaurant gift cards, and services from
local businesses. A Dream Board with more
unique items will be available for bidding all
Last year the students generated more
than $13,000 with the auction and this year
have set a goal of $14,000.
Businesses and residents have time to
support the student station by donating
items for the auction. For more information
or to suggest a donation, call (734) 416-7732.
Businesses and individuals interested in
sponsoring a half-hour or hour of the auction
can e-mail Station Manager Bill Keith at
"The auction has become such a big part
of fundraising. This is our biggest fundraiser
wand we couldn't do it without the generous
support of local businesses and our listen-
ers. Thanks to everyone that has support us
over the years," saidKeith.
The auction is also feature a live web
feed at www.881thePark.com and the web-
site will feature a complete list of auction
The station is owned and operated by the
Plymouth-CantonCommunity Schools and is
staffed by students at Canton, Plymouth and
Russell Dore will speak about Billy Durant, the
historic founder of General Motors during a one-
hour presentation beginning at 1 p.m. April 30 at the
September Days Senior Center, 46425 Tyler Road in
The one-hour presentation will include the roles
that David Buick, Ransom Olds, Walter Chrysler,
Charles Nash and Louis Chevrolet played in the
development of General Motors. Durant, a high
school dropout becameworthmillions anddiedpen-
Admission is $3 and includes refreshments and
For information or to signup, call (734) 699-8918.
Volunteers needed Saturday
Plymouth Community United Way
desperately need volunteers to clean
yards and do light chores in Plymouth,
Plymouth Township and Canton this
Saturday, April 26 during the
The event helps senior citizens and
developmentally disabled adults.
Volunteers can come alone, with fam-
ily members, as a team of co-workers or
A complimentary breakfast will be
Volunteers are asked to bring rakes,
garden tools, hedge trimmers, and
gloves. Yardwaste bagswill be supplied.
To volunteer, call (734) 453-6879, ext. 7
or e-mail randi.williams@pcuw.org.
Plymouth Community United Way
organizes two raking events a year:
Make a Difference Day in the fall and
Rake~N~Go in spring. Last November,
more than 300 volunteers cleaned 67
yards of senior citizens and people with
Serving the Plymouth and Canton
community since 1944, Plymouth
Community United Way addresses
human service needs of individuals and
For more information, visit www.ply-
This is National Volunteer Month
and Canton Township will mark the
month by taking part in Christmas in
Action to assist needy seniors in the
Volunteers can help make a differ-
ence in their community by giving their
time, talents and energy on Saturday,
April 26. Both skilled and unskilled vol-
unteers are still needed from 8 a.m.
until 5 p.m. to help provide repairs to
needy seniors' homes inCanton.
Volunteers who are skilled in the
building trades are especially needed,
including: electricians, carpenters,
plumbers, roofers, and others.
Unskilled volunteers are also wanted
for cleaning, yardwork andpainting.
House captains will coordinate the
work being done at each site on the
event day. Knowledgeable volunteer
experts will perform electrical, plumb-
ing, dry-walling, wood-working, heating
and roofing repairs, while teams of
other volunteers will paint walls, wash
windows, and do general interior and
exterior spring cleaning.
The day will start with registration
from 7:30 - 8:30 a.m. and a continental
breakfast at the Canton Administration
Building, located at 1150 S. Canton
Center Road. Volunteers will then be
shuttled to assignedhomes. Participants
are encouraged to bring their own work
Christmas in Action of Wayne County,
Inc., a non-profit agency, works to pre-
serve and revitalize houses in an effort
to assure that low-income elderly and
disabled homeowners live in warmth,
safety and independence. This coordi-
nated effort not only provides safe and
functional homes for our seniors and
disabled individuals, but improves our
To volunteer for the Christmas in
Action event, call (734) 394-5191 or visit
such a big part of fundraising.
This is our biggest fundraiser
wand we couldn't do it without
the generous support of local
businesses and our listeners.
Student radio auction set
bition at The Village Theater at Cherry Hill
from April 1 - 26, Monday through Friday, 10
a.m. to 2 p.m., featuring the works of Paul
Stankard, Ron Farina, Bernie Meyers, Dave
Chiemelewski andDennis Krukowski. A free
artists' reception has been scheduled from 6-
8 p.m. Tuesday, April 29.
A special lunch buffet and panel discus-
sion by the glasswork and photography
artists currently exhibiting "Beauty Beyond
Nature" at The Village Theater during April
will begin at noon Wednesday, April 30 at
The Village Theater at Cherry Hill. Doors
open at 11:30 a.m. Tickets are $15 and can be
purchased online at www.cantonvillagethe-
ater.org. This special event is sponsored by
Meijer of Canton, Health Alliance Plan
Community members are also encour-
aged to support the following events and
activities throughout theweek, including:
Learn the magic of "Folding Paper for
Fun - Make Your Own Mini-Book" from 3:30-
5 p.m. April 26 and May 3 at the Canton
Public Library Purple Room. Artist Cecilia
Escobar will share her secrets of creating
"Acts of Fashion - Fashion Show" at 3 p.m.
Sunday, April 27 in the Summit on the Park
Grand Ballroomwith all proceeds benefiting
"Alternative for Girls" and The World War II
Veterans' Dormitory/Partnership for the Arts
&Humanities. Tickets are $5 per person and
ww.actsoffasionshow.wix.com/actsoffashion
or by calling (734) /612-2041. Children 10 and
under are admitted at no cost.
"Cellography Portraits and Cell Phone
Photos" from 3:30 - 5 p.m. on Monday, April
28 at the Canton Public Library.
Photographers Jack Kenney and Bob
Mosher will discuss composition and light
during this special workshop, which is free
for middle and high school students.
Participants should bring a digital camera,
"Rick Lieder's Nature Photography
Workshop," from 3:30 - 5 p.m. Tuesday, April
29 at the Canton Public Library, where par-
ticipants will learn how to develop a creative
eye and how to include nature in their art.
This workshop is free for middle and high
A complete calendar of the 4th annual
Canton Acts of Culture Week events is avail-
able at www.cantonfun.org. For more infor-
mation on this seven-day celebration, call
for a taxpayer-funded fitness facility." That
claim is also in court filings prepared by attor-
ney Alan Greene who represents Plymouth
Haggerty Associates. In the filings, Greene
alleges that his clients assumed the contract
with LA Fitness to construct a facility from
the previous owner of the development and
that the owners have negotiated in good faith
with the township, making repeated conces-
sions and amendments to plans.
After plans proceeded at "an inexorably
slowpace" an agreed-upon planwas finalized
and was supposed to be presented to the
township board for final approval in August,
2013, nearly one year after the owner
acquired the property. Greene claims his
client was repeatedly told the approval would
be delayed for "reasons not made clear." The
developer was told the issue would be
addressed in September, then October, all the
while making concessions and changes to
plans as requestedby the township.
The legal motion also cites the subsequent
effort of a township official to develop a town-
ship-owned health club facility. "This may
explain the township's unreasonable delays
and demands and then abrupt about-face
with respect to approval of an L.A. Fitness
Whyman, too, cautioned the board and offi-
cials, "At the Nov. 12, 2013 board meeting, a
member of this board advocated passionately
for a township recreation center."
"We are concerned that the township may
be trying to stop private sector entrepreneurs
from development a fitness center in favor of
a tax-funded fitness center," she said. "Why
risk tax dollars which could be spend on
police and fire services with the frivolous pur-
suit of the public sector fitness center?"
In the court documents, the developer
claims $107,000 in professional consulting,
engineering, architectural and legal fees pur-
suing the consent agreement with the town-
ship. The developer also claims to have paid
$14,000 to the township for "professional
reviewand copying charges."
The motion asks the court to award the
developer, "legal fees and costs for pursuing
this motion; actual expenses and costs
incurred to pursue the amended and restated
consent judgment and the L.A. Fitness project
in an amount in excess of $112,000 and such
other damages costs and expenses incurred
as a result of the township's unreasonable
delays and other actions.
The board did not respond to Whyman but
did vote unanimously to follow an undis-
closed "suggested legal strategy" regarding
the issue during a closedmeeting.
Canton Christmas In Action
Special speaker scheduled