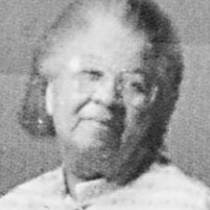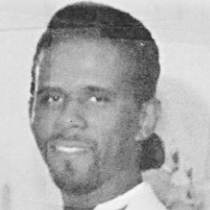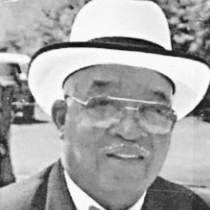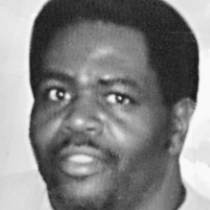 want to silence your voice in every way pos-
Registered Michigan voters must contin-
ue to have the right to petition other regis-
tered Michigan voters through referendum
to allow a fair vote of the people of the State
of Michigan. Blocking the right of all
Michigan citizens to vote is just wrong.
Please call your state representative and
Governor Rick Snyder today. Ask them put
public policy before politics. Ask them to
uphold your vote and the integrity of democ-
racy by rejecting S.B. 288 and H.B. 4552, or
any other "version" of this ridiculous attempt
to circumvent thewill of the people and your
SongbirdProtectionCoalition
05. Personals/Announcements
46. Private Schools/Instruction
47. Riding/Horses/Stables
58. Garage and Yard Sales
64. Lawn & Garden Supplies
66. Landscape / Nurseries
67. Garden Plant / Supplies
76. Remodeling & Renovations
90. Condos/Townhouses for Rent
92. Business Places for Rent
98. Manufactured/Mobile Homes
103. Business Property for Sale
104. Farms & Acreage for Sale
105. Mobile Homes for Sale
107. Condos/Townhouses for Sale
111. Out of State Property
116. Antique & Classic Cars
117. Trucks & Vans for Sale
Narvelle Fisher died Sept. 14,
Among her survivors are her
son-in-law, Andrew Holmes,
Jr.; granddaughters, Terren
Lynn Warren; a great-grand-
daughter, Essence Danielle
Grant; two nieces, Bobbie
Davis and Vela White; two
McMullen and Ceasar Vories
White; a host of first cousins,
Mrs. Fisher died nine moths
daughter, Annette Holmes,
Methodist Episcopal Church
in Inkster with the Rev. Tyson
Interment was at Mt. Hope
Jerome Boone, Sr. died April
Among those left to cherish
his memory are his loving
wife, Cathleen Boone; three
sons, Jerome, Jermaine and
Jalyn of Detroit ; a daughter,
Jessica, also of Detroit; his
loving mother, Johnnie Mae
father-in-law, Joseph Walden,
Sr.; his mother-in-law Ruby D.
Hall of Detroit; seven sisters,
Catherine (David) Williams,
of Ypsilanti, Betty Graves of
Harris of Westland, Vonja
Mae Hill of Romulus, Wendy
City and Jacquelyn (Greg)
Coleman of Southfield; five
brothers, Alger (Delorse)
Boone, Jr. of Southfield, Paul
Boone of Ypsilanti, Alger
(Layla) Lucky of Westland
Westland; two sisters-in-law,
Lorrie (Nicholas) Harrison of
Kentucky and Lisa Hall of
Detroit; five aunts, Annie
Paschal, Lillian Morgan, Sue
Paulene Morgan; his great
Snowie, and many friends.
Funeral services took place
at Christ Temple Apostolic
Elder Walter G. Bradley offici-
Interment was at Knollwood
Odell Grigsby died April 9,
Among those left to cherish
his memory are his brother,
Lucky; two sons, Kevin and
Jonathan; three daughters,
twins Ylonda and Sharlene
and Latisha; 14 grandchil-
dren; four great-grandchil-
dren; his church family; a
host of nieces and nephews;
his companion and caregiv-
helped provide round-the-
clock care for him during his
long illness, and too many
Services took place at the
Adventist Church in Inkster
Interment was at Knollwood
Among those left to cherish
Coleman; two stepchildren,
(Paul) Gipson; six grandchil-
Brianna, Jer'miah, Kyndal
Young and Aidan Gipson; his
mother-in-law, Johnnie Mae
Boone; seven brothers and
sisters, Oliver Coleman, III of
Coleman, Reginald (Dolores)
and Ivory (Lee) Powell; 10
sisters and brothers-in-law,
(David) Williams, Vonja Mae
Boone, Jr., Paul Boone and
Algie Lucky, all of Wayne
County; six aunts and uncles,
Jewel Mae Harden of Detroit,
Esseline (Bennie) Stancil,
Pouncil of California, Mackie
of Mississippi; his close
cousins, and many friends.
Funeral services took place
at Oakland Church of Christ
in Southfield with Bishop
Jack Whitehead officiating.
Drivers: $1,000.00 Sign-On
Dedicated Account. Werner
Enterprises: 1-888-567-4857
W e s t l a n d - N o r w a y n e -
Wildwood area. 3 BR, very
clean, nice kitchen, $600/mo,
$600/ sec.dep. References
1 BR Apartment, furnished,
$130/week. $390 sec. dep.
2 fire places, first floor mas-
ter, desirable sub, appli-
ly much more crucial than public safety.
These are the geniuses, too, who prohibited
their fire department from transporting and
billing the appropriate insurance compa-
nies for taking patients to hospitals, which is
a very lucrative source of income for the pri-
Because public safety professionals are
just that, professionals who understand the
real danger to residents these poor deci-
sions presented, the neighboring community
fire departments responded whenever they
were called or needed, sometimes more
quickly than the reduced Plymouth
Township crews couldmanage.
Last week, however, these good neighbors
realized that theywere allowing this travesty
to continue and were actually enabling
Plymouth Township to continue on this dan-
gerous downward spiral. Northville and
Canton townships and the City of Livonia
took the unprecedented step of notifying the
township that they will no longer be subsi-
dizing the private ambulance company at
rescue andmedical emergency runs.
All three were careful to emphasize that
they will still help in a real emergency or a
fire, after all, who else is there?But theywill
no longer provide treatment and back-up
when the township calls the private ambu-
lance company which then transports the
injured and gets paid by an insurance com-
We think they made the right decision.
The taxpayers who pay for these public safe-
ty services in their own communities should
be their priority and they need to keep their
rigs andEMTs available for those residents.
It is the professional courtesy and dedica-
tion these neighbors have exhibited that has
allowed Plymouth Township to cloak their
foolish and ill-advised decisions in secrecy
and provide a false sense of security and
Perhaps this action will help shine a light
on the danger and peril the residents of
Plymouth Township face because of the
arrogance and political vengeance of the
people they entrusted to properly manage
ed to know if when teens went to the library
and accessed information if they were all in
jeopardy of going home and trying out what-
ever it was they saw. "Do you think people
are out across the country building bombs
because of the stories in the paper about
Boston?" he asked. "Should they have pulled
all the reports of the Columbine shooting
because every teen would go get a gun to
take back to school?" "What about Sandy
Hook, should papers have covered that up,
"If they watch Jackass, are they going to
try riding amotorcycle off a barn roof?"
Although, they all are doing that crazy
Harlem Shake dance and that Gangman
style stuff that was on the internet.
Anyway, if anybody thought I was serious,
I apologize. It was a joke. It was intended to
behumorous, but allegedly failed, miserably.
My grandchildren and I are NOT banned
from Target, we did not play any of the
pranks described and Target management
has never, ever sent me a letter telling me
not to return to the store.
We never got anybody arrested, much less
ourselves, we didn't cause any disturbance of
any kind and the pranks described were
almost all taken from an internet account or
Apparently, there, it was funny.
The Plymouth-Canton Educational
ParkMarching Band is holding tryouts for
the 2013 Color Guard. These auditions are
open to any student interested in being a
part of this award-winning ensemble.
There is no experience necessary.
Auditions will take place from 3:30 until 6
p.m. tomorrow at Plymouth High School
Color guard is considered the visual
aspect of the marching band sport of the
Members dance, spin flags and props,
and perform alongside the 180-member
marching band during the fall competi-
tion and football season. Those with
dance experience are encouraged to
attend. Participants should wear comfort-
able clothes and be ready to move.
Current eighth through 11th graders
should meet in the Plymouth High School
Contact Jeffrey Cash, Color Guard
Director at your.jeffrey@gmail.com with
any questions. No prepared performance
In November 2011, the PCMBmarched
in the Macy's Thanksgiving Day Parade in
New York City. For more information,
Canton Township will once again focus a
week-long spotlight on the arts and culture
during the 3rd annual CantonActs of Culture
Week. The week of April 27 through May 5
has been chosen by the Canton Commission
for Culture, Arts and Heritage to mark the
arts at various community locations.
A variety of events have been planned
• The Michigan Philharmonic performance
of Cinco de Mayo, a festive concert at 2 p.m.
May 5 at The Village Theater at Cherry Hill.
Tickets are $20 for adults, $15 for seniors and
$5 for youth and can be purchased online at
www.michiganphil.org or by phone by con-
tacting the Michigan Philharmonic at
• A special presentation by Jennifer Goulet,
president and CEO of ArtServe Michigan
will begin at 12:30 p.m. on Wednesday, May 1
at The Village Theater. Doors open at 11:30
a.m., with a luncheon scheduled for noon.
Goulet will speak about the positive econom-
ics of the arts and how Canton can position
the arts and culture as a force for transform-
ing lives in the community. Tickets are $20
and can be purchased online at
Cantonvillagetheater.org.
• The Plymouth-Canton Community School
District K-12 Art Show, featuring more than
2,000 pieces of student-made, staff-selected
artwork, from 4-8 p.m. April 27 and 1-4 p.m.
April 28 in the cafeteria at Plymouth High
School. A donation of $5 - $10 per family will
be collected at the door. The show will also
feature the talents of the high school culi-
nary students, who will prepare desserts for
attendees, and members of the school music
department, who will perform throughout
• The Canton Concert Band Spring Concert -
Pictures at an Exhibition at 8 p.m. on
Saturday, May 4 at The Village Theater at
Cherry Hill. Tickets are $12 for adults, and
$10 for seniors and students; please visit
www.cantonvillagetheater.org to purchase
• Spotlight Players' Barnum at The Village
Theater at Cherry Hill on Saturday, April 27
and Sunday, April 28. Show times and ticket
prices are available at www.cantonvillageth-
• Community members are also encouraged
to participate in a silent auction on Sunday,
May 5, at The Village Theater with all pro-
ceeds benefiting The Partnership for the
Arts andHumanities, a 501(c)(3) organization
which is committed to encouraging the
development of cultural arts in the greater
Canton community by providing artists with
financial support, advocacy and education.
A complete calendar of the 3rd annual
Canton Acts of Culture Week events is avail-
able at www.cantonfun.org. For more infor-
mation on this seven-day celebration, call
Color guard seeks students
Call 734-467-1900 to place